Features
Super production capacity: the mixing system exceeds the industry output standard, with 10% -15% capacity redundancy design, and the maximum mixing capacity of 4000 type is 4500 kg/pot. Short stirring time, 35-45s/pot. Stable and reliable operation, small footprint, fast heating speed, ultra-long service life (the mixing blade is made of wear-resistant materials, and the roller wear-resistant steel plate, chute and stone scale are made of Swedish Hummer wear-resistant plates), the industry standard is 8-10 years, and the service life of Yalong products is 12-15 years.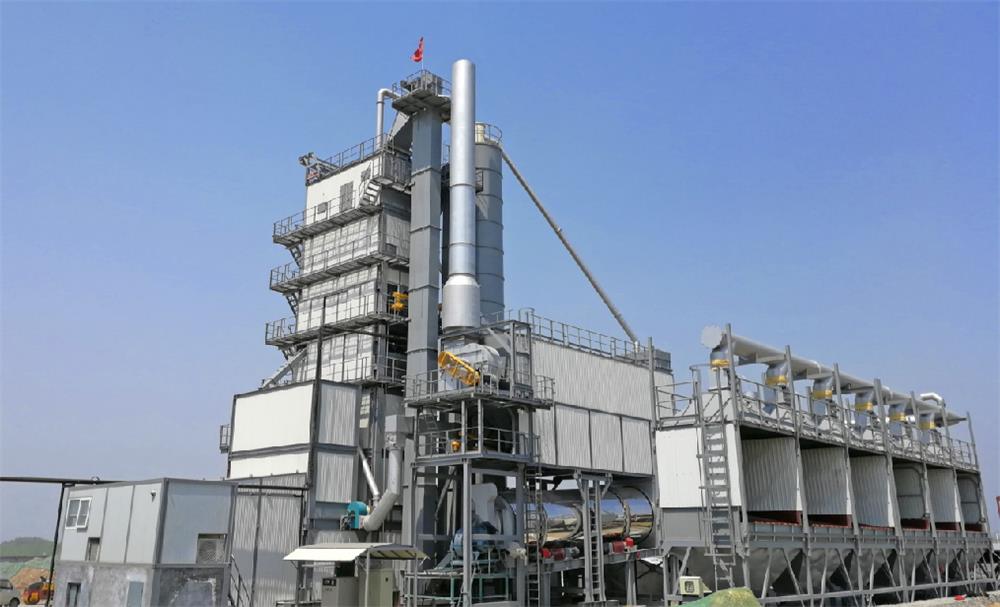 It is equipped with a drying cylinder test platform, the arrangement of the frying plate is reasonably matched with the combustion flame, the heat exchange efficiency is up to 90%, and the material curtain design and power consumption are optimized, which can save energy by 30%; its oil consumption per ton is less than 6 kg/t, which saves 0.7 kg/t per ton of finished material compared with other asphalt mixing equipment of the same type; 4.2 Modular fully enclosed stable steel structure design; Control system for 7 × 24h simulation operation and commissioning; one-button start is adopted to ensure stable operation of the equipment; people-oriented safety design and asphalt fume treatment.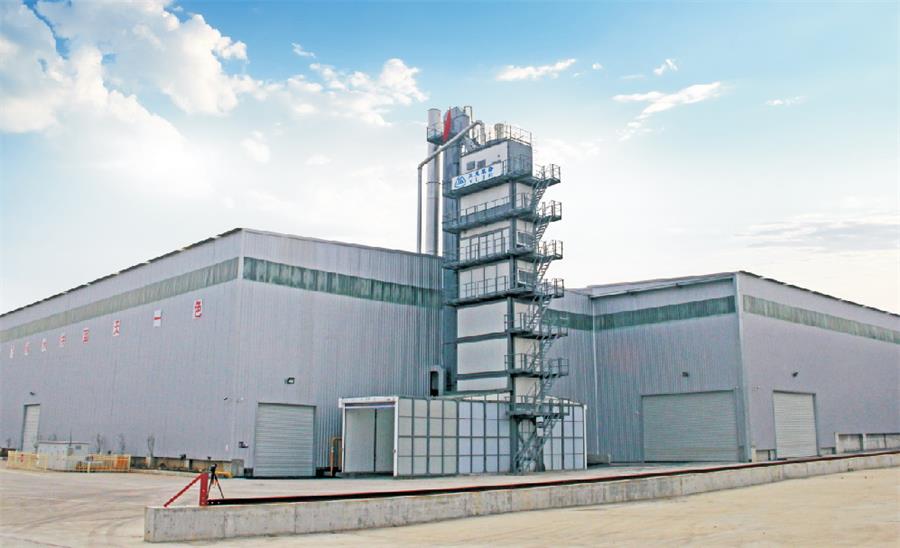 Mixing pot, finished product bin discharge door, asphalt tank, oil unloading pool asphalt fume treatment, pot washing material and overflow waste treatment mode.
It is equipped with pull switch, emergency stop switch, interlocking system, high temperature protection, transmission protection, safety access door, national standard platform guardrail and cable tray. Stairs and platforms all adopt galvanized hollowed-out and skid-proof structure, with high metering precision: three kinds of materials all adopt twice measuring. Stone weighing (large and small door structure), asphalt weighing (weighing first and then compensation, high pressure spraying). The powder material adopts a non-equidistant spiral.
Measurement accuracy of asphalt: 0.25% for static soil and 1.0% for dynamic soil
The measurement accuracy of powder is 0.25% for static soil and 1.0% for dynamic soil.
Measurement accuracy of aggregate: 0.3% for static soil and 1.5% for dynamic soil.
Frequency conversion cold material control technology is adopted to reduce hot aggregate overflow. The burner air and oil are controlled by frequency conversion. The induced draft fan is also controlled by frequency conversion and silencer is set.